The apartments have become a new way of living for the majority of people. While the apartment may be affordable, there are a few disadvantages attached to the same such as not having your own terrace or having smaller balconies as compared to the ones in a villa. Nevertheless, the cool breeze flowing in the evening at a relatively small height on which your apartment is situated can be heavenly and relaxing. During the festive season, it can be suited up with lights and in the winters none would like to miss the opportunity to settle a barbeque there or just share a drink or two with their friends. While you do all these, you can also beautify your balcony with simple stuff that will give your apartment balcony a great feel.
Let Us See Some Of The Options Available For The Same As Discussed Below:
1. Balcony Sitting
nothing new in here. Balconies are meant to be enjoyed with a cup of coffee in the morning to freshen yourself up. Moreover, it can provide some life to the extra chairs that you might hold for some time now. There will be a lot of chances for you to sit inside the home and entertain the guests, but spending time outside on the balcony can give your friends a little more warmth in the relations.
2. Balcony Plants
Everyone loves plants. Adding small pots of colorful plants to the balcony can be another great idea. It is preferable to choose fast-growing plants such as garden bonsai trees or aromatic species of flowers. One looking to set up his balcony in a Mediterranean style, then flower pots are mandatory.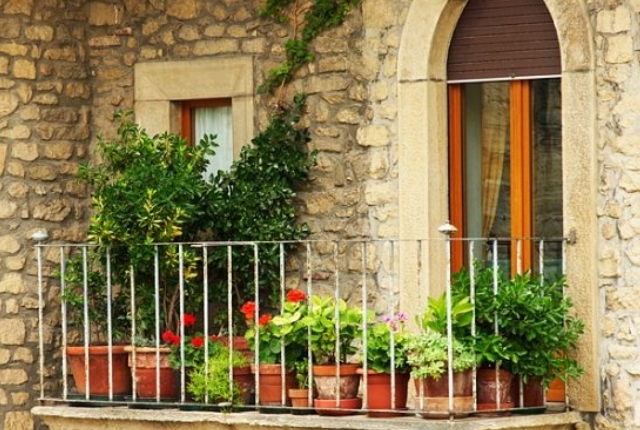 3. Balcony Flooring
Beautifying a place may not always mean adding things or articles at all times. Sometimes changing or altering a thing that can bring about a huge appearance change can be wonderful. For example, having wooden flooring on your balcony floor can be a great way to change the theme of the balcony according to the traits of your personality. Furthermore, adding similar furniture would complement the whole scene.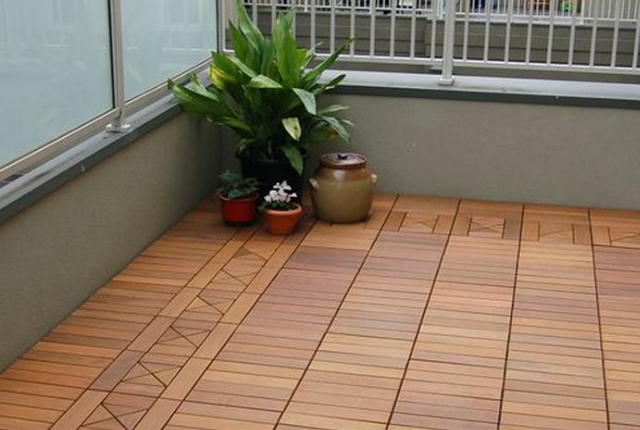 4. Outdoor Lounge
Yes, this isn't a joke. With a little creativity and hard work, you can convert your balcony into a lounge as well (not completely). Increasing the height of the floor and adding a lot of cushions can be the key to giving you a lounge-like look: an evening would be lovely with some drinks, perhaps a new way to make your balcony look more beautiful
5. Screens
Adding screens, which do not cost a lot, can be another article that can be added to your balcony. Apart from making the balcony look wonderful, they also provide privacy for you and your fellow inmates and you can do whatever you deem fit.
6. Lights
They never disappoint. Lights make your balcony brighter during the time your invitees enjoy the evening. Most of the houses, in and around festivals are well covered with lights while the balconies are prominently covered with the same.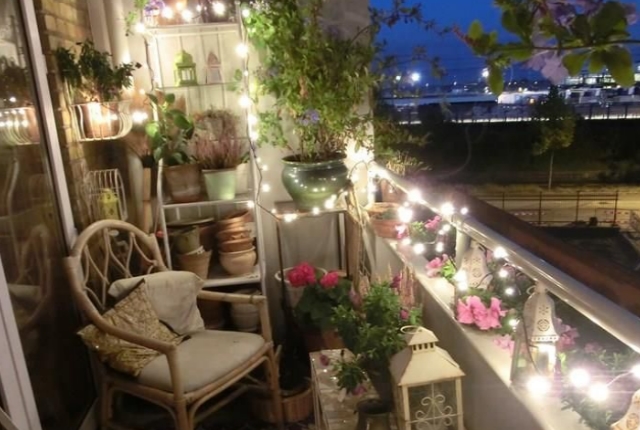 7. Rugs
Not many of us think that rugs are important to balconies but when it comes to our own, we want the best things to land up there. Rugs are another article that can be added to a balcony. Preferably the color scheme of the rugs should be complementing the cushion's color as it would look that you really care for your balcony and its theme.
8. River Rocks
A bit odd to even think about river rocks on your balcony. But the Japanese are well acquainted with the same as many have added them to their balconies. The Japanese theme looks astonishingly beautiful when river rocks are added to the floor with a little floor touching here and there. Add plants to give it a more deep look.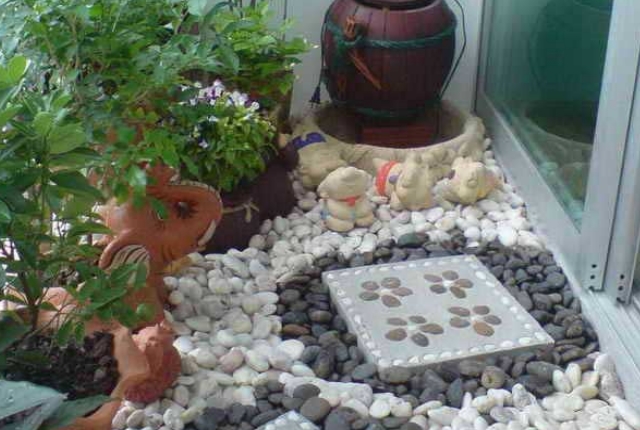 9. Magazine Stand
Another way to glorify your balcony is by adding a magazine stand to it. You may not have the time to read every magazine on it but it can provide a little time to pass for a person who instead would be kept waiting. Moreover, this can be a good idea for people wanting to read a newspaper in the morning/evening with a cup of tea or with a glass of wine.
10. Hammock
A Hammock is perhaps the ultimate way to relax after a hectic day and if you are lucky to have the area that can fit in one, you are in for the crazy. Sundays can be a good day to find yourself napping on it with some music playing in the background.